[rev_slider alias="work-with-rosine"]
Move into deep alignment with your true essence and create harmony in your world and the world around you.
Soul Session
(note: single sessions are only available for new clients)
There is nothing quite like the deep satisfaction and sense of well-being that comes from being gently guided and reunited with our divine wholeness in a soul session.
The many challenges of life and of growing up have left undercurrents of hidden emotion swirling beneath our awareness that continue to create obstacles to the attainment of our desires, goals, fulfillment, and alignment.
Unwittingly in an attempt to navigate this turmoil our original perfect selves have been splintered, with only a lingering sense that "something is missing from our lives" we just don't know what that is. It's us. It's the discarded pieces that are still there, buried, being harbored in shadows, crying out and waiting to be discovered again, yearning to be reunited with the whole.
Rosine uses her gifts in a soul session to quickly recognize and latch on to a current issue or challenge you may be facing and tenderly guides you deep beneath the surface to integrate the emotional root causes.
A broad range of issues are instantly resolved across your being and to your core by virtue of this significant shift. With another layer of wholeness restored, you'll leave your session with a sense that who you are is enough, that you've always been enough.
A Soul-Session may or may not include a Completion Process (CP) depending on what you need or want on that particular day. Click here to find out more about the Completion Process
Get your questions answered before booking a session:
Soul Reading
(note: single sessions are only available for new clients)
In a soul identity reading you uncover your true soul's purpose, gifts and align with your core.
When you know who you are at soul level you can live your life as an expression of your divine gifts and talents.
You learn what your core patterns are, that are holding you back and that you are here now to resolve.
Through the reading, major blocks from your conscious and subconscious will be cleared so that you can powerfully move forward realizing your goals.
Heart to Heart
Get your questions answered before booking a session or find out more about the Manifestation Accelerator Package, the Manifestation Breakthrough Workshops and the Retreat Soul-Partnerships.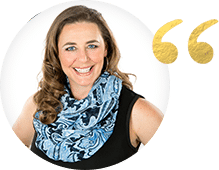 I didn't know what to expect from my soul reading with Rosine and I was thrilled with the session. Rosine helped me understand beliefs that were holding me back. She also gave me insights into how occurrences in my past lives were affecting my current life. Before this session I'm not sure I believed in past lives, but the stories she told me totally made sense for key things that happened in my current life (things Rosine had no knowledge of!) All of this helped me understand my strengths, let go of beliefs that weren't serving me and step into the flow. I have felt lighter and stronger and in flow ever since. I highly recommend a reading with Rosine."
– LeeAnn Marie Webster, Creator of Totally Telesummits, Chicago, IL

Rosine shared with me fascinating information about who I am at soul level, and we also went over a few past lives. Throughout the reading I experienced enormous joy, and a deep release of very old stuff.
Rosine helped me appreciate my gifts and talents in a very genuine and deep way, which gave me clarity and courage on how to move forward.
She also was able to shed light on events that took place in past lives and helped me understand how they affected me in negative ways up until now. With Rosine's support, I was able to release the hold these patterns had on me – something I have worked toward for a really long time and have not been able to do. It was a very powerful and deep healing experience. I have done a lot of work on myself about my relationship with my mother, but could not really break free from a deep and disempowering dynamic that has governed our relationship all my life. In just one reading, that dynamic totally lost it's grip on me.
Within a day of the reading, I let go of lots of old burdens, and got in touch with a whole new way of living life, that I always thought would come much later. But I realized, the time is now. I now see very clearly what I want to do; pursue my deep love for my artistic expression. I feel totally free to move forward as an artist and allow the way I offer my healing work to totally transform.
Rosine was very open, joyful, loving and very respectful, which made me feel very safe.
Thank you, thank you, thank you. I really appreciate Rosine's loving and deeply touching reading of my life; it was very helpful. I highly recommend Rosine's Soul readings if you want to see your vision of your life. Rosine provides a very safe and professional space. Thank you, Rosine. You saved my life."
– YI, female, professional healer, 50, Japan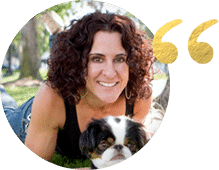 After hearing feedback from women I respected and trusted, I decided to set up an appointment with Rosine for my own personal Soul Reading. I honestly was a little skeptical but was moved to have this reading because of the overwhelming positive response from others. I have to admit, as Rosine worked with me on the reading, I sat in my office dumbfounded. Her intuitive and gifted approach was unbelievable. She shared things with me that only I would know. She has a gift which has helped open new doors in my life. I feel as though more things are starting to fall in place as I become more aligned with my soul and allow myself to live in my purpose. I have recommended Rosine to several of my friends who have had similar results. She is simply amazing."
– Gila Kurtz, co-owner and founder of "Dog is Good", Los Alamitos, CA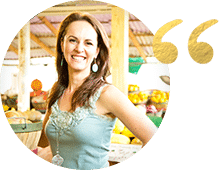 Rosine is a dear friend, and a Wellness Warrior I have the utmost respect for. She has an ability to leave you feeling loved, and heard from a deeply rooted heart-centered place. I have received many an intuitive gift from her, and it excites me to imagine her future impact on our world. The Soul Record reading was a first for me. Much of the information she shared with me gave me powerful insight regarding recurring nightmares, and left me with a deeper appreciation for some of the trials I have endured, and gifts I have been given. It was exciting to receive confirmation on avenues I have always felt drawn to explore and develop. May God continue to inspire and lead you dear one."
– Whanadi Sobrevilla, Wellness Warrior, founder of Affinity For Wellness, Miami FL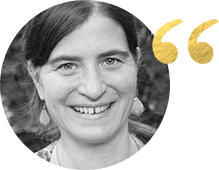 So many layers have dropped away since working with Rosine! At first I felt shy to share the emotional nuances of my day but now I realize that every one of them that Rosine works on and clears is moving me closer and closer to my authentic self. My husband said today that I have looked younger and younger in the past several weeks. I feel less burdened and less bothered by things for sure! And I have a different perspective, as if the traumas of my life have been cleared. I am ready to live my life from my true self! I'm so grateful for Rosine's gifts and her heart working with people to find their authentic selves filled with creativity and abundance!! Rosine has a tremendous gift and unequaled generosity in her soul! Thank you Rosine!!"
– Becky Holt, Teacher, Nyack, NY