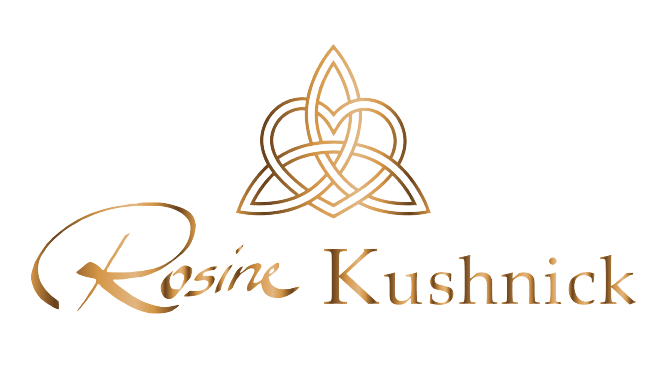 Rosine Kushnick grew up on a small farm in Switzerland. She moved to New York City to attend New York University, and received a master's of fine art from State University of New York. She lives on a small farm in the Catskill Mountains of upstate New York, in close relationship with nature and all things.
All her life, she has been drawn to understanding the mystery of life, which has led her to practice meditation and to study various healing methods and approaches.
In 2008, her ability to speak was reduced to a whisper. Doctors predicted she would never be able to speak again. This experience taught her both about the invaluable gifts of speaking and deep listening. She was determined to find an alternative to what the doctors envisioned for her.
This healing quest led to meeting, studying, and learning from many great masters on a broad range of healing modalities and the subsequent training and certifications. Rosine reclaimed her voice, in more than one way.
Rosine has served different clienteles over the years; she has helped artists move into the flow state, helped women who were suffering from infertility to conceive and carry to term their babies, she has helped women find their beloved, and helped couples create new and healthy dynamics. She is a bestselling author of two books "Find your Beloved" and "The Feminine Dating Revolution".
Now her focus is on empowering women deeply, in aligning with who they are at soul level, so they can manifest the life of their dreams.
Rosine draws on a wide range of knowledge, including the Completion Process, conceived and taught by Teal Swan, Soul Realignment by Andrea Hess, Innergetics by Dr. Hector Garcia, Matrix Energetics and Holo-Synchronous Energetic Technology Systems by Richard Bartlett, Herbalism, Chinese Medicine and Homeopathy, and she is also a Reiki Master. Rosine constantly adds new (and ancient!) modalities to her practice.