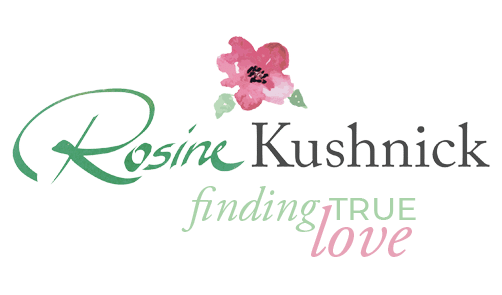 Get your free copy of Rosine's bestselling book
"Find Your Beloved"
Are you tired of waiting, hoping and wondering, whether he, your true love, will ever show up?
Have you run out of steam and are ready to throw in the towel?

Are you considering the option of talking yourself into preferring loneliness over the predictable heartaches?

Or has your last relationship left such a bitter or painful aftertaste that you have yet to figure out how to cleanse your palate?

Or is that last guy, that you know for sure is not it, still holding you hostage by feeding you sweet little nothings, milking your hope?
You may wonder, why is it that everyone else is in a relationshipand not you. Maybe your friends are all married. Maybe they have happy families. And you are still alone, not sure if you will ever find the right one.
Being in a loving relationship truly is life giving.
And not finding your true love, can be a demoralizing experience.
It can feel like going in circles; self-defeating circles that can leave you high and dry, exhausted and sad, devastated and possibly even angry. You get stuck in pain, shame and frustration for not being able to find your true love and make it worse.
Maybe it hurts so deeply, that you can't find joy in life any longer. Or worse, you may have this creeping feeling that something is deeply and intrinsically wrong with you and you set out to find it so you can fix it. Your life has become a series of proof that there is something terribly wrong with you.  
I promise you, it is not that. But it sure can feel like that. Needing to find what is wrong with you, so you can finally fix it once and for all, has robbed you of your self-esteem, your self-confidence, at least, whatever was left of it.  
You may have tried, real hard, to create that loving relationship in your life. You went for it, you trusted both yourself and your partner, and you went full out and ended up with an unbearable pile of pain, confusion and frustration. And a certainty that you have no clue how that happened (again!) and how to change it.  
What you are asking for is not much, you might be telling yourself – just a decent man to love and be loved back. How hard can it be? However, each time you reach for the stars, you do end up with a handful of mud.  
Cecilia's Story
It Was All Her Fault
Cecilia came to me at the end of a relationship, completely heartbroken and confused.
She had been investing her heart and soul into a relationship for 8 years that held the promise of marriage. Cecilia's plans were to get married and to build the wonderful and adventure filled life she always wanted to share with a partner.
Over time, he had pushed her away, further and further out of the intimate circle of their heart connection. He used a very nifty way of blaming her for all that was wrong. It was her fault that there was no intimacy. It was her fault that there was no trust and harmony. It was her fault that he had grown tired of her.
read more
So he went on, and she bought into it.
Without realizing it, Cecilia had internalized being the scapegoat since forever. When her boyfriend employed making her the culprit for everything that did not go well in the relationship, she didn't realize that that was not only an unfair game, but an un-resolvable situation. He needed both to keep her, and also, not to have her close. He kept her on an emotional leash, at arms length that left her starving for love and affection. She was locked in a lose-lose situation, and spinning her wheels to make it better, wondering why it didn't work.
The harder she "worked" on herself, taking responsibility for what was not going well, the further they drifted apart.
She did not understand what happened, and why it happened, and was pondering how she could have done things differently. She had bought into the fallacy that it was all her fault.
In our work together Cecilia;
was able to heal the heart-ache and despair that made day to day life and running a business very challenging.
gained perspective of how this relationship with her boyfriend was a reflection of a very deep wound that her mother inflicted on her at a very young age. Cecilia knew that her mother was behaving in ways that some would call narcissistic; a wound that she had been aware of, and had worked on in therapy for years, but was never able to resolve. Now she could resolve it for herself.
regained her confidence, not only resurrected her business but took it to a whole new level, set boundaries that nurtured and supported her, and cultivated friendships that she enjoyed.
was able to snap out of the illusion that she had to work hard for love, but rather, that she is love and deserves to be loved by virtue of being a human being. Easily said, not so easily done.
was able to put the pain producing patterns of pulling, pushing, manipulating, abandoning, shaming, rejecting, blaming and overtaking into the past.
was able to heal very deep wounds, that she was not conscious of, such that she can now attract someone who wants the same as her. Connect. Support. Uplift. Enjoy.
Now Cecilia is open and ready for a relationship with someone who can see her and love her for who she is, and she can do the same for him. She is taking excellent care of her self, nurturing her friendships, nurturing her physical and emotional strength. She is also dating, at a very gentle pace, taking her time, listening closely into herself and her suitors. This time, making room only for what truly honors her and nurtures her.
name changed in respect of my client's privacy
About Your Guide: Rosine Kushnick
Rosine Kushnick lives on a small farm in the Catskills, upstate New York, in close relationship with nature and all things.
Rosine assists women to find their beloved, through her uniquely designed programs and workshops that she leads internationally, facilitating deep and lasting change.
Rosine is a pioneer in the arena of creating new ways of relating, connecting and belonging, deeply committed to help repair and restore the sacred web that connects all of humanity. Read more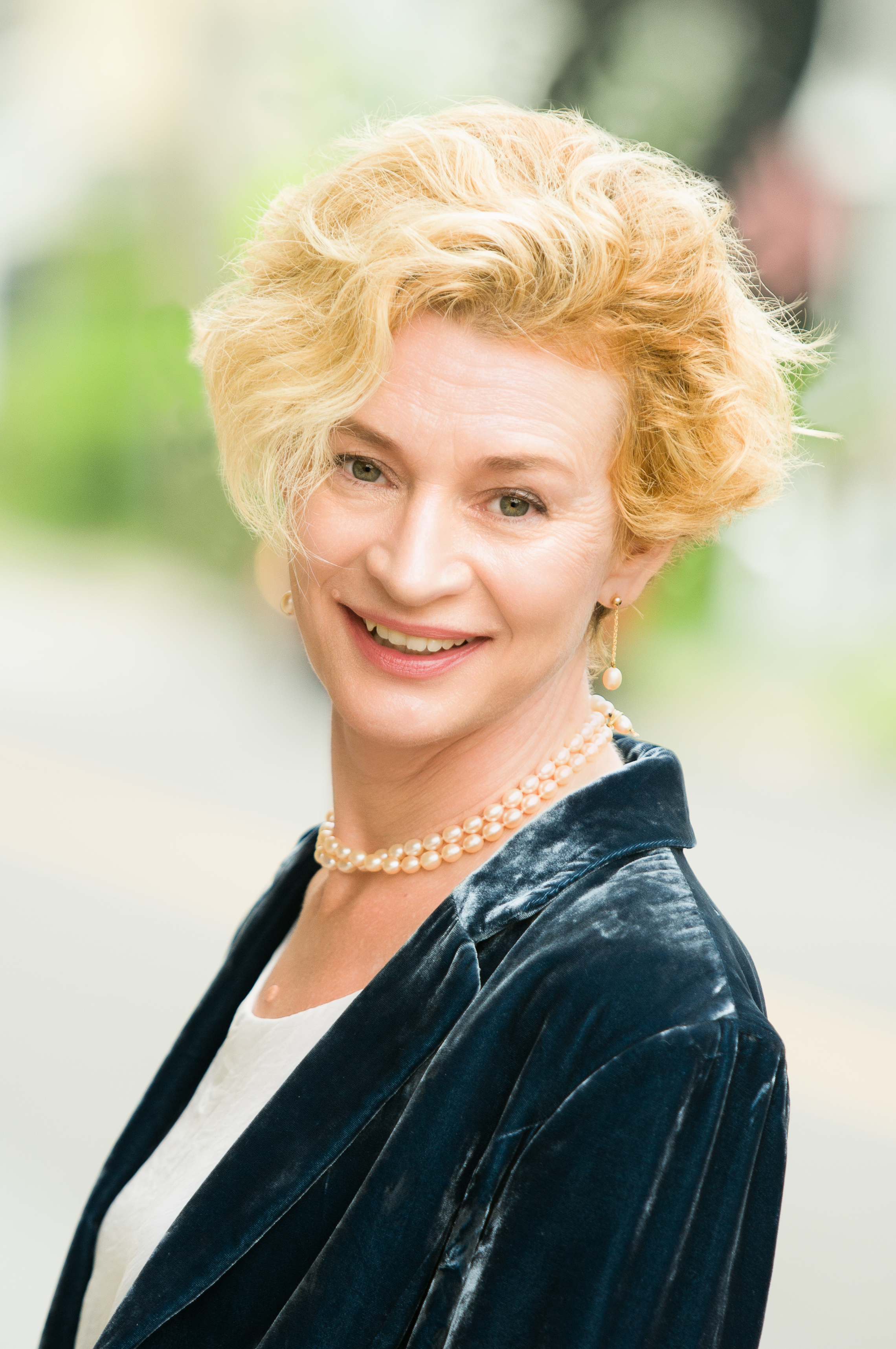 A woman's highest calling is to lead a man to his soul, so as to unite him with Source.
Her lowest calling is to seduce a man, and then separate him from his soul and leave him aimlessly wandering.
A man's highest calling is to protect a woman, so she is free to walk the earth unharmed.
A man's lowest calling is to ambush and force his way into the life of a woman.
Cherokee Proverb
Marta's Story
No Conflict, No Sacrificing, Just An Enormous Space Of Love
When I started working with Rosine I was purely interested in my work as a theatre director, a passion that has driving me for a long time. What I wanted from our work together was to fully step into my artist self.
I hardly gave any thought to relationships; it was a terrain that scared me some, as it usually lead to me getting lost in a disempowered, dark place, which of course I didn't like and I was determined not to go back there. What I did want was to finally actualize my full potential as an artist.
As Rosine inquired more about what I really wanted, I mention my faint wish, to maybe one day be in a relationship. And I distinctly remember feeling shame about this wish. In particular when I added the image of having children to it.
I organized a workshop for Rosine to lead in Warsaw, Poland, which was all about creating deeper connection with one's self and others. And low and behold, some very deep patterns of mine shifted, and I haven't ever been the same since. For starters, I owned my deep desire of wanting to be with a man in that workshop, and allowed myself to feel and express the shame I had around it. Also in that workshop, I met a man.
read more
And thus, the most amazing, heart opening love story of my life started to unfold. In my continuous work with Rosine, I dropped my fear of losing my artistic career and myself. I started to consider the possibility of being fully in a relationship while also being fully present in my professional arena. I was able to drop old patterns, and became able to be vulnerable, I started to trust in a way I had never done before, and discovered, that I can be both faithful to what I truly need and want, as well as to my partner.
I got in touch with a very powerful feminine energy within me that was new. And I started to blossom, and so did the relationship. I allowed this man to support me – a concept that had been abolished by countless female generations before me. It simply had not been safe or prudent to allow oneself to be dependant on a man.
What happened astounded me. The more I dropped into my feminine energy, the deeper the relationship became. It all unfolded really fast, and within weeks after the workshop I found myself in a totally different relationship-terrain. A terrain full of love trust, beauty, connection. Something, that truly had not be possible for me prior to the workshop, and sadly, not for any of my female ancestors. It felt like we were rewriting history, at a cellular level.
My man, Krzysztof, also worked with Rosine, and together, we dove deeper and deeper into the world, that Rosine's work makes available. We are still amazed at how fast things evolved, and how totally different they are from any other relationship either one of us ever had.
One of the things that amazes me the most, is how deeply we are connected, and how free we each are to be ourselves, and to do what is our own calling. There is no conflict, no sacrificing, just an enormous space of love between us that allows both of us to thrive. 
This all has lead to the most beautiful and amazing experience I have ever had in my life.
We also did some work with Rosine around the desire to start a family, and before you knew it, we were pregnant. Just as Rosine helped me dive into a new world of relationship, she also assisted me in opening up a new way of how I can be a mother. I feel deeply supported, nourished and safe. An experience not every new mother can claim for herself and I count myself as very lucky.
What is the most amazing part about it all, is that not only did I find and connect with my true love and got pregnant I am also excelling in my role as a director. In fact, the new ways of being in relationship and in being a mother is adding so much more depth and meaning to my professional work, that I enjoy tremendously!
– Marta Malinowska, Theater Director, Warsaw, Poland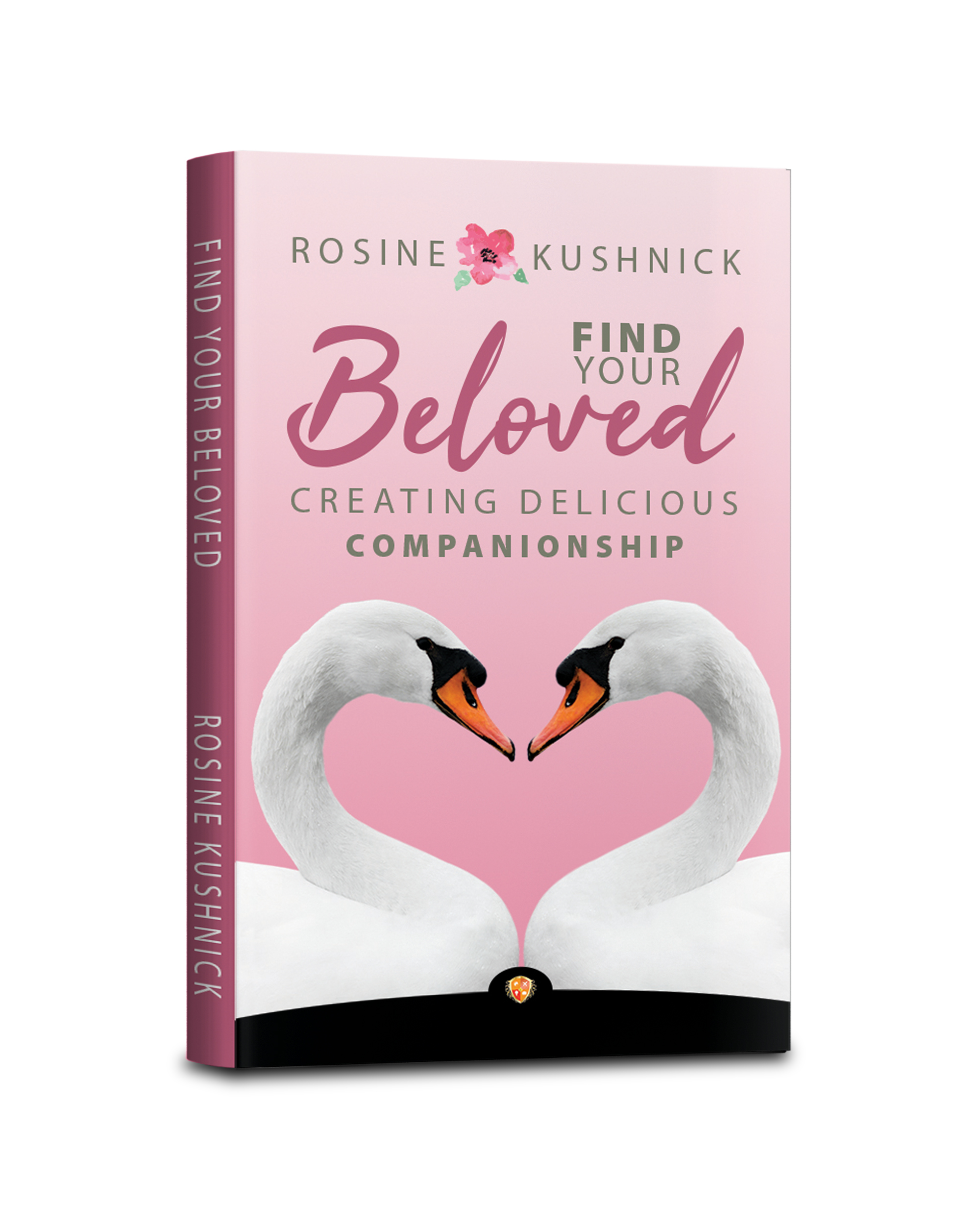 Find Your Beloved: Creating Delicious Companionship
Rosine's book on how to find your true love will take you through the wonderous terrain of your inner world, where there is a magical map hidden inside you, waiting to be activated. Once activated, it will allow your true love to flock to you, just like a bee to honey.
Rosine assists her clients from all over the world, to do just that.
In her book she shares how you, too, can

Start attracting your true love now.

Get a reality check – your lovability is not what is off.

Cleanse your palate from the last relationship calamity.

Bid the lonely Netflix-weekends farewell; it truly is not the alternative.

Take the mystery out of why it has not worked thus far, there is a science to this madness.

Find out why withdrawal is not going to work for you.

Discover the real reason why he has not yet shown up (it's not what you think).
Open the doors for your true love to walk right in:
Sign up and get your free copy of the book: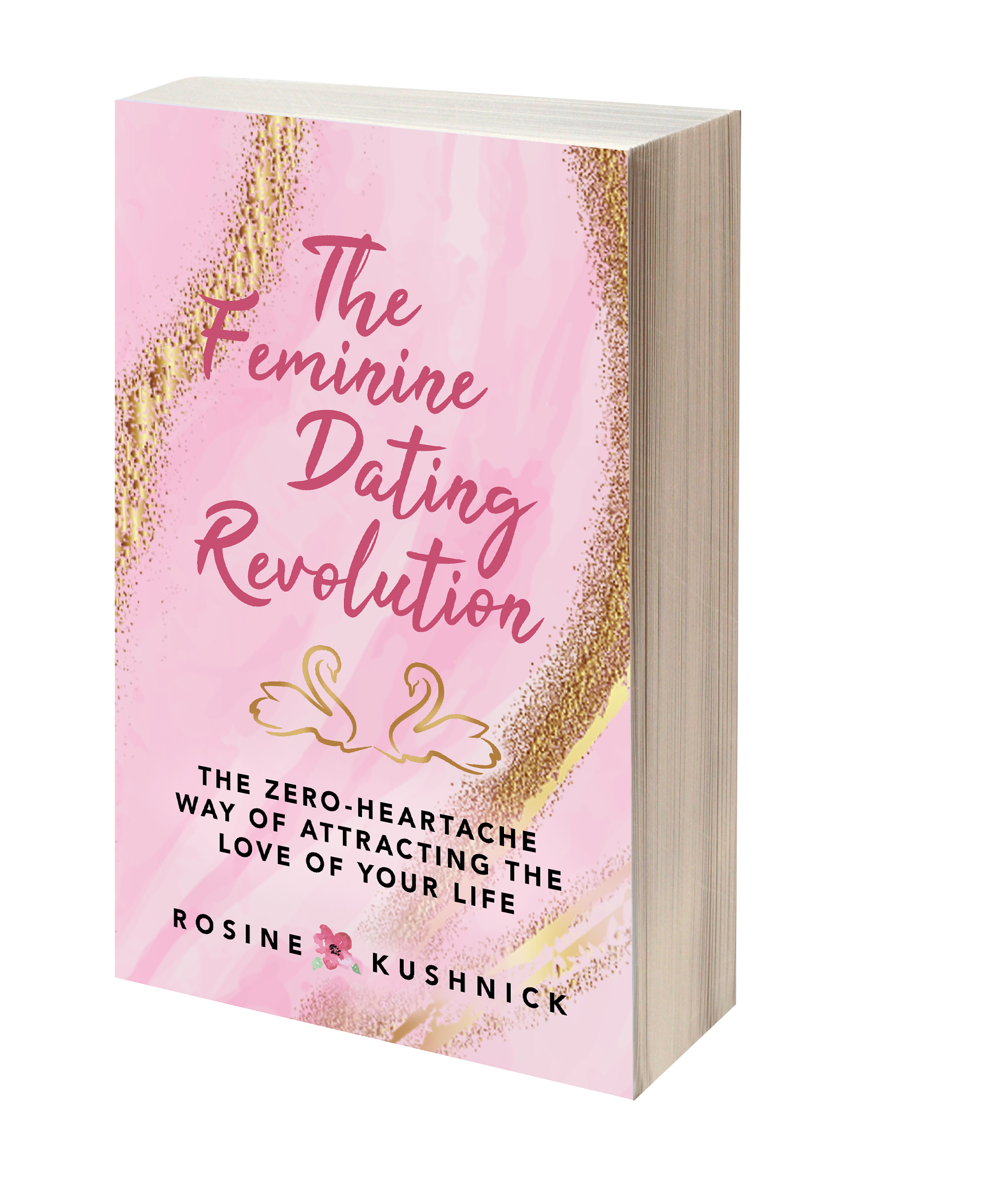 The Feminine Dating Revolution:The Zero-Heartache Way of Attracting the Love of Your Life
Attract the man who loves, cherishes, and supports you, just the way you are!
If you've been looking for him for quite a while now, if not for your whole life, maybe now is the time?
If so, would you like practical, applicable tips and tools on dating so that you can create that loving and healthy relationship you have been longing for all along?
In this easy-to-read, love-filled treasure, The Feminine Dating Revolution: The Zero-Heartache Way of Attracting the Love of Your Life ,you will learn: 

A laser approach to dating, so you can stop wasting time

How to do this in a way that makes you feel energized and hopeful and makes your self-esteem and self-confidence blossom

How to stay clear of any heartaches, now or in your future relationship

The process of permanently changing your unconscious relationship dynamics

How to resolve old heartaches and make them work for you

How to make a potential lockdown work in your favor when dating
Since we were not taught or guided by a loving, wise grandmother of some kind, how are we supposed to know all this? The truth is, we don't. The Feminine Dating Revolution is your invitation to sit down with grandmother by the fire, and receive everything you ever wanted to know on how to bring him home.  
Short Bio
Rosine Kushnick, originally from Switzerland, lives on a small farm in upstate New York. She assists women in becoming the women they need to be to easefully attract the love of their life through her uniquely-designed programs.
Rosine is a two-time bestselling author whose mission is to heal the rift between the feminine and masculine, one couple at a time.
Open the doors for your true love to walk right in:
Sign up and get your free copy of the book:
Nora's Story
She Felt Hopeless, And Was Defeated
Nora came to me, because her marriage was very painful for her, and yet, she really wanted to make it work.
She did not know how to twist or turn to make herself feel good. She blamed herself, she blamed her husband, and all in all, it was not heading in a good direction. Day to day life was informed by keeping up a façade, and it was all very tiring. There seemed to be no wiggle room at all that would allow for change. Nora felt hopeless, defeated, and also like she was failing not only her husband, but also her son.
read more
We dove deep into our work together and soon enough she came to see that she was raised believing, that having any emotional needs was bad and when she dug deeper, she saw that she felt shame about having emotions at all. She also uncovered, that the way she was raised, taught her that men can have their way with her, sexually and in any other way, as her mother did not protect her from her father's intrusions.
Nora identified with having to be nice, not having any needs, accommodating everyone else's needs, and feeling afraid of men. Naturally, that is a ticket for a disastrous marriage, no matter who the partner is.
What Nora accomplished in our work together was:
reconnect with her needs.
resolve the shame around having needs and emotions.
resolve her fear of men.
acquiring the ability to have boundaries that make her feel safe, connected and nurtured.
Learn how to share herself with her husband and communicate with him so she could create an atmosphere of understanding between her and her husband.
The marriage started to change, or shall we say, her husband started to change. Strangely. Her husband started to notice her vulnerabilities and tended to her with more care, and love, and also started to feel safer, to share his emotions and needs. They grew closer and are now on a trajectory of building true in-to-me-see, also known as intimacy.
name changed in respect of my client's privacy
She leans back, and takes a deep breath. She is free, in the embrace. She is alive, and fierce. She is safe, to bear children, to birth new ways of living together in harmony She is life itself. He, feels called forth deeply, by his innermost knowing. Providing...
read more