Sign up to get your free gift:
3 KEYS THAT HAVE THE POWER TO CHANGE THE COURSE OF YOUR FERTILITY JOURNEY:
Have you had difficulties conceiving?
Did you lose a pregnancy and are still heartbroken?
Have fertility treatments robbed you of your trust and confidence in yourself and your innate ability to bring new life into the world?
Are you feeling discouraged because your body does not do what it should be doing?
Do you want to communicate with the spirit of your baby prior to conception so you can learn from your baby what it needs from you to enter this world?
Are you determined to have your baby and are not willing to give up on this dream?
Do you like to turn challenges into the most amazing opportunities for growth and miracles?
Would you like to connect deeply with the miracle of your body's ability to have a baby?
Do you wish you had loving and reassuring support as you move through these life-transforming events of conception, pregnancy and birth?
If you answered one or more questions with yes, please schedule a complimentary consultation:
My conception clients have conceived and gone on to healthy pregnancies at a rate of nearly 100% since working with me. While I can't guarantee my work in this area, (no one can), my clients' successes speak for themselves.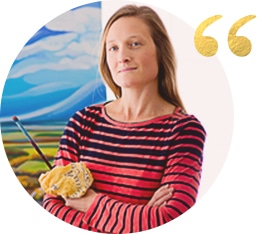 Rosine provided a completely non-judgemental space for me to expand into the transitions of ushering a new being into the world, through her special resources of gentleness and truly magical gifts of interpersonal and spiritual validation. Honoring both my own and my baby's journey, Rosine connected on many levels with us to address any fears and anxieties that the anticipation of this new time can bring. I was SO GRATEFUL to have had Rosine's support from conception up through labor and highly recommend her services to anyone in the same extraordinary transitory place."
Things Rosine is particularly good with:
exploring new emotional territory often brought on with greater intensity by hormonal changes (especially in first trimester)
connecting up with baby's energy field as you navigate the expansive yet sometimes challenging shifts of pregnancy
developing TRUST in yourself and your baby to walk boldly, and kindly, forward together
cultivating a connection with ease in relationship to preparing for labor and birth.
– Laurel Fulton

Rosine has many true talents! I have greatly benefited from her ability to ask questions which allow me to go deep within my self and seek answers in a way that leaves me feeling empowered. I really appreciate the safe, loving, gentle environment that Rosine creates, especially during such a challenging time in my life. Moments with Rosine bring me back to a calm place. It is a place to look forward to being, discovering, learning and growing. Thank you Rosine!"
– Michelle S.

Rosine brings a special gift to the conversation about conceiving a child. She has a very broad view of how conception happens and is able to translate that into very real and practical perspectives that encourage faith and trust in our bodies and ourselves. Her anxiety relieving exercises have helped me to drop into a deeper sense of knowing what is true: that we will be mothers in good time. It feels almost rebellious to gather with supportive women [via phone or web video] and speak openly about a topic so dear, yet so taboo in society. Yet it is exactly what I have needed to move the control of the conception conversation from the infertility industry and its fear, lack and finality back to us women who will conceive with optimism and joyful abundance. I would recommend any women open to conception to join the conversation. Every week's conversation is different and offers new perspectives and reasons to be optimistic."
– Becky

This was AMAZING – thank you so much for connecting with my spirit baby! Not only did I continue the week with a more confident feeling about my pregnancy, but I had an overall sense of peace and contentment. Even the tension I usually carry in my upper back hasn't bothered me at all."
– Annie

I am pregnant!! Thank you Rosine. You have helped me to feel confident and calm during the most challenging and stressful time in my life thus far; going through fertility treatments! But it was all worth it.
I always feel so incredibly calm when I speak with you. Infertility can be an excruciating experience of loneliness, and working with you made me feel that somebody was "in the trenches" with me, every step of the way. Also, since I worked with you, I am more in touch with my spiritual side and I have more confidence in my own power as a woman. This process has been priceless and I recommend you to anyone looking for support with bringing in baby!"
– Kaitlyn

After having had several miscarriages, I lost hope for ever having another baby, and was really depressed. It was hard for me to participate in life and take care of my first born. Working with Rosine allowed me to connect with my joy for life again and now I am pregnant!"
– Natalia