What would it be like if every aspect of your life felt thoroughly aligned with who you are?
Think about it, your home life, your business, your classroom, your community, your career. Can you imagine waking up each and every morning excited, energized and vitalized, prepared to make the impact you are here to make?
Is that something you want to create for yourself?
We start off with a soul reading so you can learn who you truly are at soul level; how else can you align with your divine soulprint, if you don't know what that is? Find out what makes you "tick" at a very deep level, so you can differentiate between learned and adapted behaviors and values from what is really true for you deep within.
In that initial reading, we will clear overarching blocks that have been interfering with you creating what it is you want to experience in life all along. If you do not know what is part of your soul and what are learned and adapted behaviors and values, how would you know what being aligned with your soul's blueprint looks like?
The receiving of this information is both transformational and healing, at a very deep level. We are able to address and release blocks, that you otherwise can't access – you know, that one area in your life, where you have invested so much effort and time to change it, and it still is not really changing? That one!
We go right to the root of what you are dealing with, whether this is a relationship issue you want to resolve, a physical disease you want to shift, or a lifestyle change that you want to make.
What would it be like if you could lead your business, your organization, your family being in clear alignment with your soul's profile? You would be able to zero in on what really works for you and toss out once and for all (without any guilt or hesitation) what doesn't work for you.
Are you ready to take your manifestation powers into your conscious mind and capable hands – so you can be more effective with your time and energy?
You are an amazing manifestor already, but not everything you have manifested so far is really something you want.
Learn what specific adjustments and approaches work for you, given your personal manifestation blueprint. Every person has a totally different make-up – and it really pays off to know what it is for you.
Soul Identity Reading
This is my FOUNDATIONAL reading. This is the reading where I uncover your true soul's purpose and origin. In this reading you will understand aspects of yourself you believed were just your personality or never had a clear understanding of. Through this reading you will be in a position to optimize your gifts and talents and live the life in alignment with your divinity.
Learn who you are at soul level so you can live your life as an expression of your divine gifts.
Clear major blocks from your conscious and subconscious in one session so that you can powerfully move forward realizing your goals.
Two months worth of support calls to integrate the new found awareness.
To book a session please reserve on hour and a half.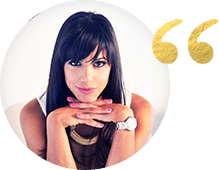 I was blown away by Rosine's soul reading. Knowing about past lives and unsolved agreements that I've been carrying into this lifetime gave me the sense of awareness that I needed to step up as a Divorcee Single Mom Entrepreneur. Connecting at the level that I did with Rosine allowed me to step up into a very vulnerable place as a mom. I knew immediately that I needed to step into my truth and that was the challenge of raising my children in a healthy way when I was going through my journey of healing myself. Rosine without zero judgments, massive love and compassion walked both me and one my children through a process of healing, forgiveness and a beautiful opportunity for us to be best friends. Rosine, thank you for handing me a manual that comes from a higher source. I love you!"
– Claudia Salliant, Founder of Divorce Body, Fitness Lifestyle and Body Sculpting Expert, Miami, FL
Soul-Based Business Alignment
This four week deep dive is for purpose driven leaders who want to fast track their success, by unleashing the potential that lies within understanding and know what alignment with divinity looks like for them and their business.
Learn how you are wired to manifest

What works for you and what doesn't
How might you be wired differently from how most coaches think you should approach your success?
Save oodles of time and effort!

Accelerate your manifestation process.
Learn who you are at soul level so you can live your life as an expression of your divine gifts.
Clear major blocks from you conscious and subconscious in one session so that you can powerfully move forward realizing your goals.
Learn who you are at soul level as an entrepreneur/leader and save yourself years of finding out by trial and error:

What type of marketing is aligned with you?
What sales processes work best for you?
What are your weaknesses and strengths, so you know how to structure your business?
Are you a natural speaker and would do well on stage?
Are you best off leading your business from home and run a successful online business – or are you hiding out?
Is there a future for you on leading an online business?

This is a 1-1.5 hour phone or skype reading.

Rosine shared with me fascinating information about who I am at soul level, and we also went over a few past lives. Throughout the reading I experienced enormous joy, and a deep release of very old stuff.
Rosine helped me appreciate my gifts and talents in a very genuine and deep way, which gave me clarity and courage on how to move forward.
She also was able to shed light on events that took place in past lives and helped me understand how they affected me in negative ways up until now. With Rosine's support, I was able to release the hold these patterns had on me – something I have worked toward for a really long time and have not been able to do. It was a very powerful and deep healing experience. I have done a lot of work on myself about my relationship with my mother, but could not really break free from a deep and disempowering dynamic that has governed our relationship all my life. In just one reading, that dynamic totally lost it's grip on me.
Within a day of the reading, I let go of lots of old burdens, and got in touch with a whole new way of living life, that I always thought would come much later. But I realized, the time is now. I now see very clearly what I want to do; pursue my deep love for my artistic expression. I feel totally free to move forward as an artist and allow the way I offer my healing work to totally transform.
Rosine was very open, joyful, loving and very respectful, which made me feel very safe.
Thank you, thank you, thank you. I really appreciate Rosine's loving and deeply touching reading of my life; it was very helpful. I highly recommend Rosine's Soul readings if you want to see your vision of your life. Rosine provides a very safe and professional space. Thank you, Rosine. You saved my life."
– YI, female, professional healer, 50, Japan
Soul-Centered Business Strategy
Learn what your energetic business analysis yields so you know exactly where you need to focus efforts and time in order to deliver on your financial goals.
We will do a thorough and detailed business analysis that pin-points exactly where you have to adjust what in your business to align it with your financial goal. It is like taking a look at your business with x-ray vision.

E.g. is it your marketing that needs clarification, or change, or is it that a different media would be much more aligned with you?
Does your sales process need tweaking?
Are your partners, or future partners the right ones for you?
Is the assistant that you are about to hire in alignment with you meeting your financial goal?

This is a 1-1.5 hour phone or skype reading.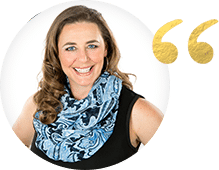 I didn't know what to expect from my soul reading with Rosine and I was thrilled with the session. Rosine helped me understand beliefs that were holding me back. She also gave me insights into how occurrences in my past lives were affecting my current life. Before this session I'm not sure I believed in past lives, but the stories she told me totally made sense for key things that happened in my current life (things Rosine had no knowledge of!) All of this helped me understand my strengths, let go of beliefs that weren't serving me and step into the flow. I have felt lighter and stronger and in flow ever since. I highly recommend a reading with Rosine."
– LeeAnn Marie Webster, Creator of Totally Telesummits, Chicago, IL
Soul Driven Implementation and Expansion
This program is for leaders who want to undergo a complete overhaul of the way they do business, and their personal life. Whether you are stuck, or going through massive changes, this is the time and place to go deep and rearrange your life so you can thrive.
You will turn your business and life around by consistently showing up as an expression of your divine soul essence, and enjoy the abundance that comes with that.
We will go deeper into your business analysis and make adjustments so your business and you are fully aligned with your soul identity, generating easful and ample results.
Remove blocks and restrictions that are hindering the flow of money.
We will address and resolve anything that is impacting your overall success in life:

Relationships
Wellbeing challenges

Many physiological dis-eases are simply do to not having enough vital life force move through certain areas of the body. When we are out of alignment with our soul blueprint, we block that life force.

Situations/circumstances that you don't quite know what to do with.

Save time, energy, money, and potential disappointment.
Four month program, includes two 1 hour phone or skype sessions per month.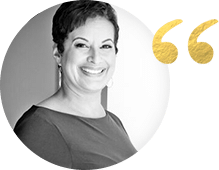 I always knew deep down inside that there was something special about who I am and what I wanted to offer the universe. A gift that I had not unleashed because I believed that I was not worthy of sharing. It was when I had my soul reading with Rosine that everything was confirmed. It was then that I opened my heart and soul to those exact words that she spoke and set me free. I no longer question my intentions or reasons for seeing my surroundings as they are.
Rosine has an amazing gift and relationship with your soul that I cannot explain. What I can say is that she is on spot and when she speaks you are set free. I highly, highly recommend that everyone does their soul reading with her."
– Elizabeth Colon, CEO of Metaphrasis, Chicago, IL
Crack your Karmic Relationship Code


(for ANY relationship!)
Includes:

Soul Reading
Spirit Guide Reading and Coaching
Three Relationship Readings with Clearing
Energy Healing
Additional Readings, as is called for

Outcome:

Your key relationships are totally transformed.
You understand why your relationships were the way they were and you have a handle on changing the dynamic such that you can be in alignment with yourself and the relationship.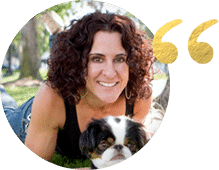 After hearing feedback from women I respected and trusted, I decided to set up an appointment with Rosine for my own personal Soul Reading. I honestly was a little skeptical but was moved to have this reading because of the overwhelming positive response from others. I have to admit, as Rosine worked with me on the reading, I sat in my office dumbfounded. Her intuitive and gifted approach was unbelievable. She shared things with me that only I would know. She has a gift which has helped open new doors in my life. I feel as though more things are starting to fall in place as I become more aligned with my soul and allow myself to live in my purpose. I have recommended Rosine to several of my friends who have had similar results. She is simply amazing."
– Gila Kurtz, co-owner and founder of "Dog is Good", Los Alamitos, CA
Resolve your Mystery Disease


(Auto-Immune, Lymes, Things with no names but that do hurt and make you tired)
Includes:

Soul Reading
Manifestation Blueprint reading
Spirit Guide Reading and Coaching
Relationship Reading
Energy Healing
Additional Readings, as is called for

Outcome:

Regain vitality and energy levels so you can enjoy your life.
You understand how to maintain a high level of wellness and vitality.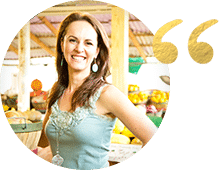 Rosine is a dear friend, and a Wellness Warrior I have the utmost respect for. She has an ability to leave you feeling loved, and heard from a deeply rooted heart-centered place. I have received many an intuitive gift from her, and it excites me to imagine her future impact on our world. The Soul Record reading was a first for me. Much of the information she shared with me gave me powerful insight regarding recurring nightmares, and left me with a deeper appreciation for some of the trials I have endured, and gifts I have been given. It was exciting to receive confirmation on avenues I have always felt drawn to explore and develop. May God continue to inspire and lead you dear one."
– Whanadi Sobrevilla, Wellness Warrior, founder of Affinity For Wellness, Miami FL
See below for more information on the different types of readings:
Spirit Guide Reading:

Find out who are your spirit guides?
What are their qualities, qualifications, specialties?
How can they support you and how can you have they tried to support you all along?
What messages do they have for you?

Spirit Guide Coaching:

Ongoing checking in with your guides, to ensure you are right on track with making choices that are aligned with your divine soul blueprint.
Learn how to do this on your own.
You do have expert advisors, right by you, 24/7, why not learn how to maximize their support?

Relationship Readings: (Marriage, Children, Parents, Co-Workers, Family, Business Partners):

Dive deep into what the people in your life are here to help you learn and experience.
Learn how to bring about a beneficial change in the relationship dynamic.
Learn about what karmic patterns inform your feelings and tendencies to behave in certain ways in that particular relationship?

Chakra Reading:

We will take inventory of your Chakra Energy Flow, and adjust and balance it.
We will clear and optimize chakra health and vitality which in turn harmonizes the functioning of the physical body as well.

Soul Specialization:

Did you know your soul has specializations? Your soul has specific areas of life in which it is really well versed in and knows it's stuff.
Learn what that specialization is, so you can align and bring it to your work, your family, your life.

Ancestor Imprint Clearing:

We carry information about all aspects of live in our energy bodies, from countless generations before us. Such as behaviors, beliefs, values, physiology, the list is really endless.
While we are under the influence of these imprints, we can't see clearly; it is as if you are able to perceive life only through those lenses that your ancestors have worn, and you don't even know it.
Clearing those imprints can redefine what life looks and feels like for you; in this very moment in time, fresh, anew and neutral.

Manifestation:

Not everyone manifests the same way. No magic "one size fits all" approach to manifesting ever works no matter what it is you want to manifest.
Wouldn't it be cool if you could just find out what approach works for you specifically from your personal manifestation blueprint? It could save you so much time, energy, money and hustle.
Learn what your 7 elements are that comprise your personal manifestation blueprint so you can save yourself time and energy.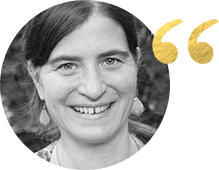 So many layers have dropped away since working with Rosine! At first I felt shy to share the emotional nuances of my day but now I realize that every one of them that Rosine works on and clears is moving me closer and closer to my authentic self. My husband said today that I have looked younger and younger in the past several weeks. I feel less burdened and less bothered by things for sure! And I have a different perspective, as if the traumas of my life have been cleared. I am ready to live my life from my true self! I'm so grateful for Rosine's gifts and her heart working with people to find their authentic selves filled with creativity and abundance!! Rosine has a tremendous gift and unequaled generosity in her soul! Thank you Rosine!!"
– Becky Holt, Teacher, Nyack, NY