[rev_slider AboutHeaderSlider]
Rosine Kushnick empowers people to heal and love themselves so that they can live their full potential.
Rosine aligns and connects her clients to their core, true purpose, and soul, fast-tracking their success in personal relationships and career.
Rosine has an ability to lead her clients, whether that is in private sessions or in retreat settings, into a state of wholeness. Where literally the split off parts come back together and form an empowered, self-loving whole.
She supports her clients in forming new relationship dynamics, by diving deep into the archetypal energies that inform our behaviours and conditionings, allowing for renewed and meaningful relationships.
Rosine employs her intuitive gift revealing the soul's true blueprint allowing clients to shape their lives more authentically, leading to a life of more abundance, clarity, and fulfilment. Rosine has been intrigued by the mysteries of life since she was a very young girl. Born in Basel, Switzerland on a small family farm, she became aware of the ability to read the energies of both people and animals around her.
Through a profound personal healing journey Rosine discovered, honed and developed her own abilities to deeply support others in living their full potential.
Rosine draws on a wide range of knowledge to help her clients grow in leaps and bounds. releasing energetic and emotional blocks that have been holding them back in making the difference and impact they yearn to make. She artfully guides leaders of movements and heart-centered businesses to become more aligned, effective, and influential resulting in natural and organic business expansion and development.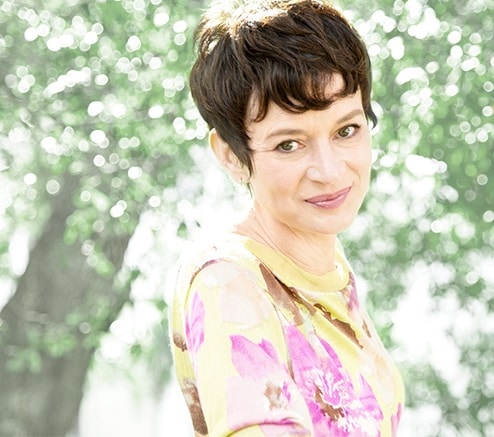 "Rosine spent many years using her gifts to help artists dissolve blocks and tap into their creative flow so they could unlock their creative genius (and get paid for it!). Rosine has supported women who have been struggling with delayed conception and sometimes multiple miscarriages, to regain their self-confidence, trust their bodies and become pregnant. Now her focus is on leading the leaders and supporting the supporters."