Rosine Kushnick aligns and connects change-makers and purpose driven leaders to their core, true purpose, and soul, fast-tracking their successes and unbridling their full potential for a life of increasing flow and ease. Rosine employs her intuitive gift revealing the soul's true blueprint allowing clients to shape their lives more authentically, leading to a life of more abundance, clarity, and fulfillment.
Rosine has been intrigued by the mysteries of life since she was a very young girl. Born in Basel, Switzerland on a small family farm, she became aware of the ability to read the energies of both people and animals around her. Of course hearing unspoken truths from a 7 year old is not always welcomed or seen as a gift by parents and adults. The animals were much more appreciative and welcomed her healing balms and salves concocted from her Grandmother's herbal remedy books and frequent cross-examinations of the wiser village elders. This was the genesis of her inner calling of contribution in uplifting the world and helping people through healing and service. Her abilities continued to strengthen and were amplified by a simple life filled with prayer and meditation.
She came to the United States leaving the serene countryside of Switzerland to attend and graduate Film School at New York University, followed by a Masters in Fine Art from State University of New York. The abrupt cultural shock created a further opportunity to reach deep within her own soul to find the indispensable peace and stillness she had left behind. This vital reconnection enhanced her already profound gifts and ability to tune in beyond the noise. The developing intuitive insights combined with childhood empathic talents allowed her to read soul energy and purpose, as well as the emotional, ancestral, and karmic wounds of other people.
Rosine uses these innate gifts to gently lead her clients into aligning with their soul's purpose, healing their wounds, and translating this understanding into every aspect of an expanding life of grace and ease. She knows that we know, somewhere deep inside, we have enormous personal potential but have been worn down physically and emotionally by the inner struggle to realize it through an unaligned connection. Often it's the most successful among us who feel exhausted by the constant effort to prove we are good enough. Rosine will guide you in discovering that everything you've done in your life, even the trials and tribulation were meant to bring you closer to profound understanding, relief, greater expression, and contribution by virtue of alignment with your soul and resultant recognition of your innate value.
In 2008, she lost her voice. Her ability to express herself through speaking was reduced to a whisper. The tremendous effort of having a simple conversation, or communicating even one sentence or idea was too painful to endure. Doctors predicted she would never be able to speak again. Years of struggle and feeling isolated ensued from being cut off from this vital human connection of voice. Rosine became acutely aware of who was a good listener and who wasn't. She became very aware of the immense value of deep listening and it's true gift when given to another. She also intensified her determination and openness to finding some way to heal her voice and resolve this prognosis she was unwilling to live with. This exploration became the beginning of a healing quest that led to meeting, studying, and learning from many great masters on a broad range of healing modalities and the subsequent training and certifications that now bestow to her clients. Rosine not only reclaimed her voice, and healed it enough to have easeful conversations, express herself verbally, and even speak on stage, but also rediscovered a deeper knowledge of herself and a refined understanding of her true purpose in helping others have profound healing experiences.
Rosine draws on a wide range of knowledge, including Completion Process, conceived and taught by Teal Swan, Soul Realignment, Innergetics, Matrix Energetics, Reiki, Holo-Synchronous Energetic Technology Systems, MJoy, Herbalism, Chinese Medicine and Homeopathy, among others. Rosine is an avid learner, and constantly adding new (and ancient!) modalities to her practice.
Through powerful and effective Soul Identity Readings and Soul Alignment Sessions, Rosine's clients are able to release known and unknown energetic and emotional blocks currently holding them back in attaining desired progress on their goals and making the difference and impact they yearn to make.
Thanks to her natural gifts, along with the skills and insights that came from Rosine's amazing personal healing journey, she is able to artfully guide leaders of movements and heart-centered businesses through Soul-Based Business Alignment and Soul-Centered Business Strategies. As her clients become more aligned, effective, and influential, this same effortless ease and growing authenticity in their personal lives results in natural and organic business expansion and development. The ripple effect of this amplified impact on the World by uplifting the change-makers is what satisfies Rosine's soul purpose and serves as the daily inspiration to dedicate herself to this important work.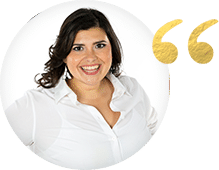 Having my soul records read by Rosine Kushnick allowed me to show up for my life with a deeper level of understanding of who I am. It made it easy to make decisions about existing relationships and brought me a lot of closure with issues I had struggled with but couldn't name why or how. After working with her, I feel free, happy and ready to truly create love in my life the way that I want it. It allowed me to shed a ton of guilt and shame I'd been carrying through lifetimes and gave me so much clarity of what I'm meant to do in this lifetime and how to do it. It was a magical experience. Rosine is one of the most talented intuitives I've ever met. Can't wait to do more readings with her in the future."
– Jen Vera, Business and Brand consultant and coach, Miami, FL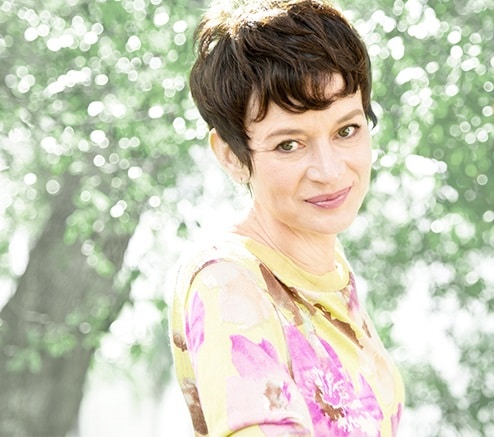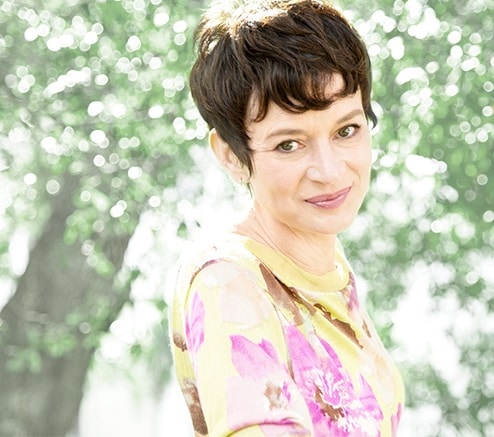 "Rosine spent many years using her gifts to help artists dissolve blocks and tap into their creative flow so they could unlock their creative genius (and get paid for it!). Rosine has supported women who have been struggling with delayed conception and sometimes multiple miscarriages, to regain their self-confidence, trust their bodies and become pregnant. Now her focus is on leading the leaders and supporting the supporters."
Aside from holding a BA and MFA in Fine Arts, Rosine draws on a wide range of knowledge, training and certifications, including Soul Realignment, Innergetics, Matrix Energetics, Reiki, Holo-Synchronous Energetic Technology Systems, MJoy, herbalism, Chinese Medicine and Homeopathy, among others. Rosine is an avid learner, and constantly adding new (and ancient!) modalities to her practice.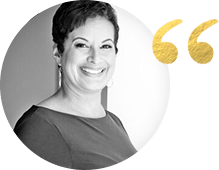 I always knew deep down inside that there was something special about who I am and what I wanted to offer the universe. A gift that I had not unleashed because I believed that I was not worthy of sharing. It was when I had my soul reading with Rosine that everything was confirmed. It was then that I opened my heart and soul to those exact words that she spoke and set me free. I no longer question my intentions or reasons for seeing my surroundings as they are.
Rosine has an amazing gift and relationship with your soul that I cannot explain. What I can say is that she is on spot and when she speaks you are set free. I highly, highly recommend that everyone does their soul reading with her."
– Elizabeth Colon, CEO of Metaphrasis, Chicago, IL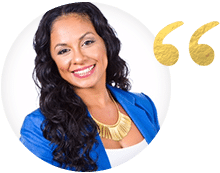 Since I had my Soul Identity and Business Alignment Readings with Rosine, I no longer fight or doubt what works for me. Now I acknowledge when something doesn't feel quite right and accept that is just not who I am. After my soul reading I was able to relax and know that what felt right, felt right for a reason and that I no longer had to beat myself up because I wasn't doing it how this book said it, or how this successful person does it etc. I followed my manifestation blueprint that Rosine shared with me and I am in total harmony with my soul. In my first year of being in business on my own as a real estate broker, I am on track for meeting my the six figure income in the first year of being in business."
– Jessica Alvarez, Real Estate Associate, Miami Florida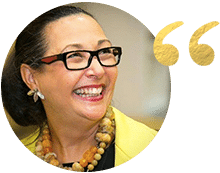 As a result of doing the Soul identity Reading with Rosine I feel great confidence. I now know that I am aligned with my soul's blueprint, and I no longer hold back – I am letting my light shine fully. This has brought about a tremendous shift in my business and finances, and most of all, I enjoy feeling deeply fulfilled and fueled by my destiny.
Rosine has a unique gift to help you align with your divine gifts at soul level, so that you can live your purpose fully.
She is able to see what your soul is made of and what blocks are holding you back from shining your light fully and live your highest potential."
– Nancy Allen, Director Women's Business Development Council of Florida